Mainers
Regular price
Sale price
$229.00
Unit price
per
Sale
Sold out
Built to keep you warm, dry, and protected even when the mercury has bottomed out, our Mainers Mitts combine multiple insulative layers with two-stage water protection, plus an interior that wicks sweat away from your skin. These extreme cold mittens deliver a level of quality, comfort, and insulation previously unavailable to outdoor enthusiasts. All our mitts are made in the USA by the same people who protect NASA, the U.S. Military, NATO, the CDC, and many more from the extreme cold.
View full details
Details
Highlights

More insulation than any other snow mitten on the consumer market
All-natural leather palm provides enhanced grip and flexibility in extreme cold
Made in Maine by the same folks who protect NASA, the U.S. military, CDC, and NATO from extreme cold
Features

Fully waterproof GORE-TEX® insert
Durable water-repellent exterior with flexible Durastretch® Tweave®
Moisture-wicking, Polartec® power grid™ and synthetic 3M™ insulated interior keeps you warm and dry
Super soft, Protec® premium microfleece lining for maximum comfort
Easy-closure hardware ensures a solid seal from the elements
Extra-long drawstring gauntlet fits easily over jacket sleeves to keep snow out
Removable elastic wrist strap leashes
Natural, full-grain, soft goatskin leather palm
Leather finger ends for enhanced cold resistance
Fully insulated and reinforced thumb hand fourchettes for extreme warmth
100% handcrafted in Maine
Made with 95% U.S.-sourced materials and components
Materials

Outer Layer: 88% nylon, 12% spandex, goat leather
Insulation: 65% polyolefin, 35% polyester
Liner: 100% ePTFE
Lining (hand): 100% polyester, 93% polyester, 7% spandex
Lining (cuff): 100% nylon
Recommended Uses

Snowmobile mittens
Ski mittens
Snowshoe mittens
Ice climbing mittens
Fat bike mittens
All-purpose snow mittens for extreme winter use
Sizing

Need help finding your size? Check out our guide here.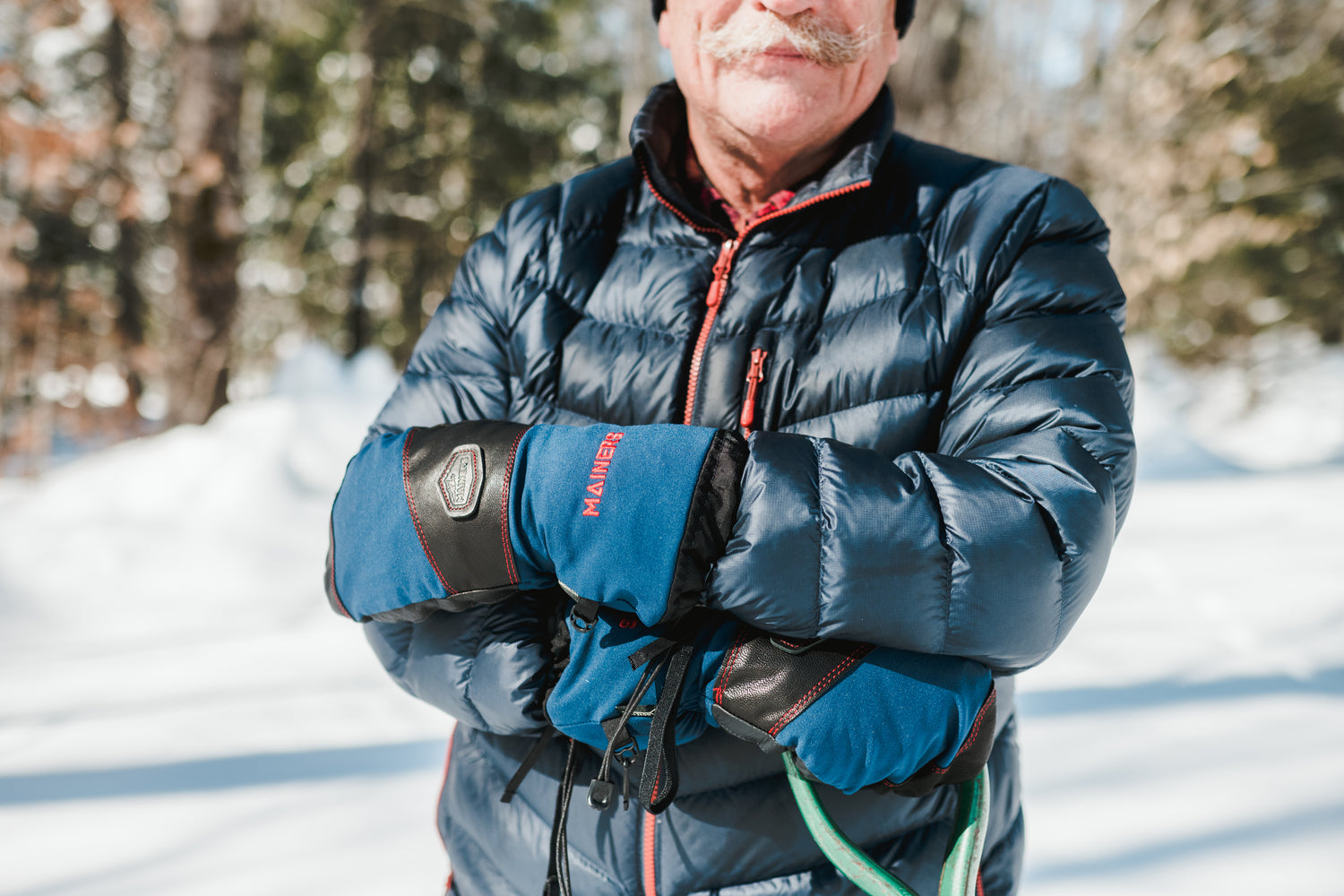 Warmth and Dexterity
Our extreme cold waterproof winter mitts strike the perfect balance of warmth, dexterity, and durability. They're simply the best winter mitts you can buy, whether you're shredding the slopes or shoveling your car out.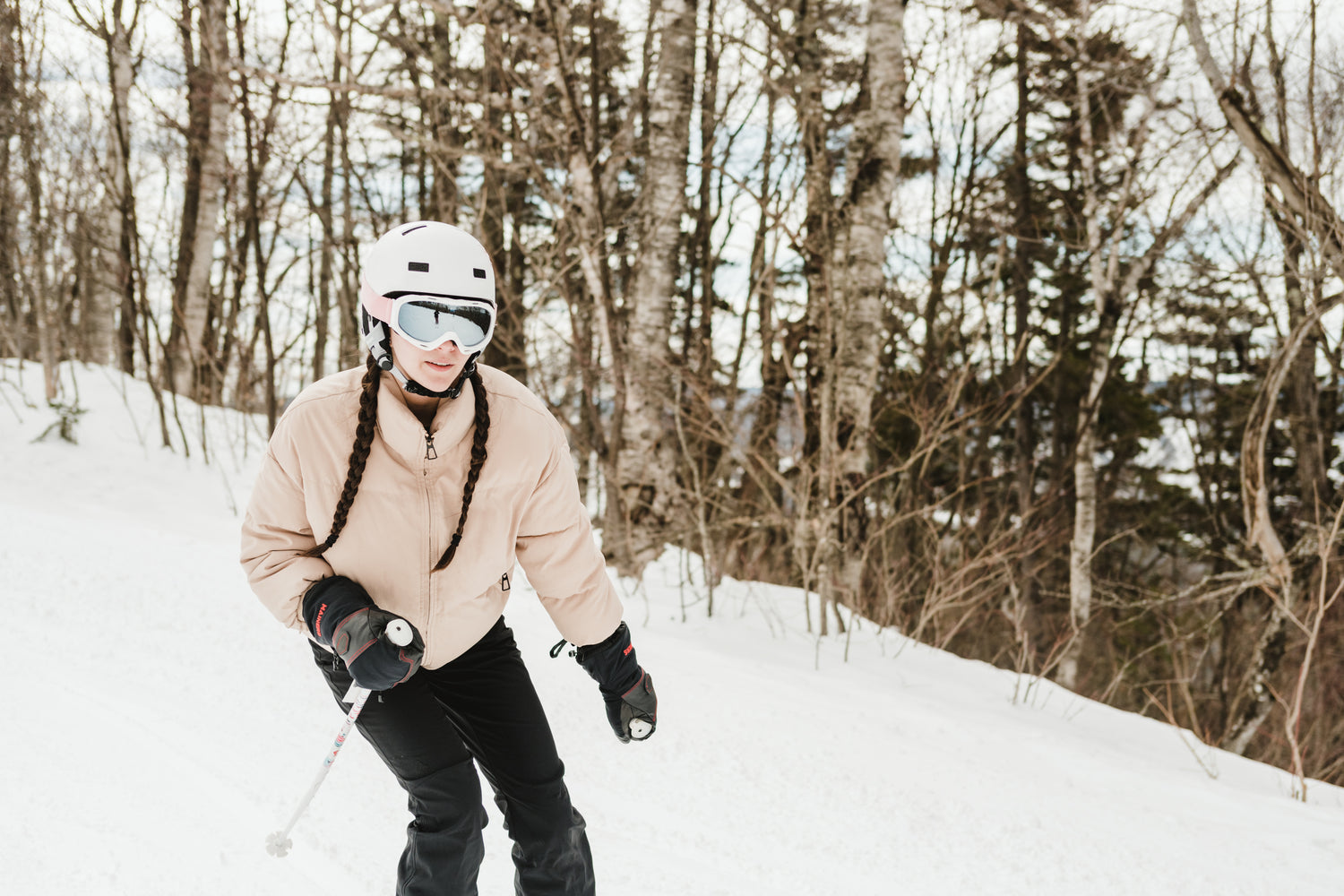 Extreme Protection
By sheltering all four fingers in the same waterproof, heavily insulated space, Mainers winter mittens keep you warm in the harshest conditions. The flexible materials and anatomically-optimized construction provide a freedom of movement other snow mittens can't touch.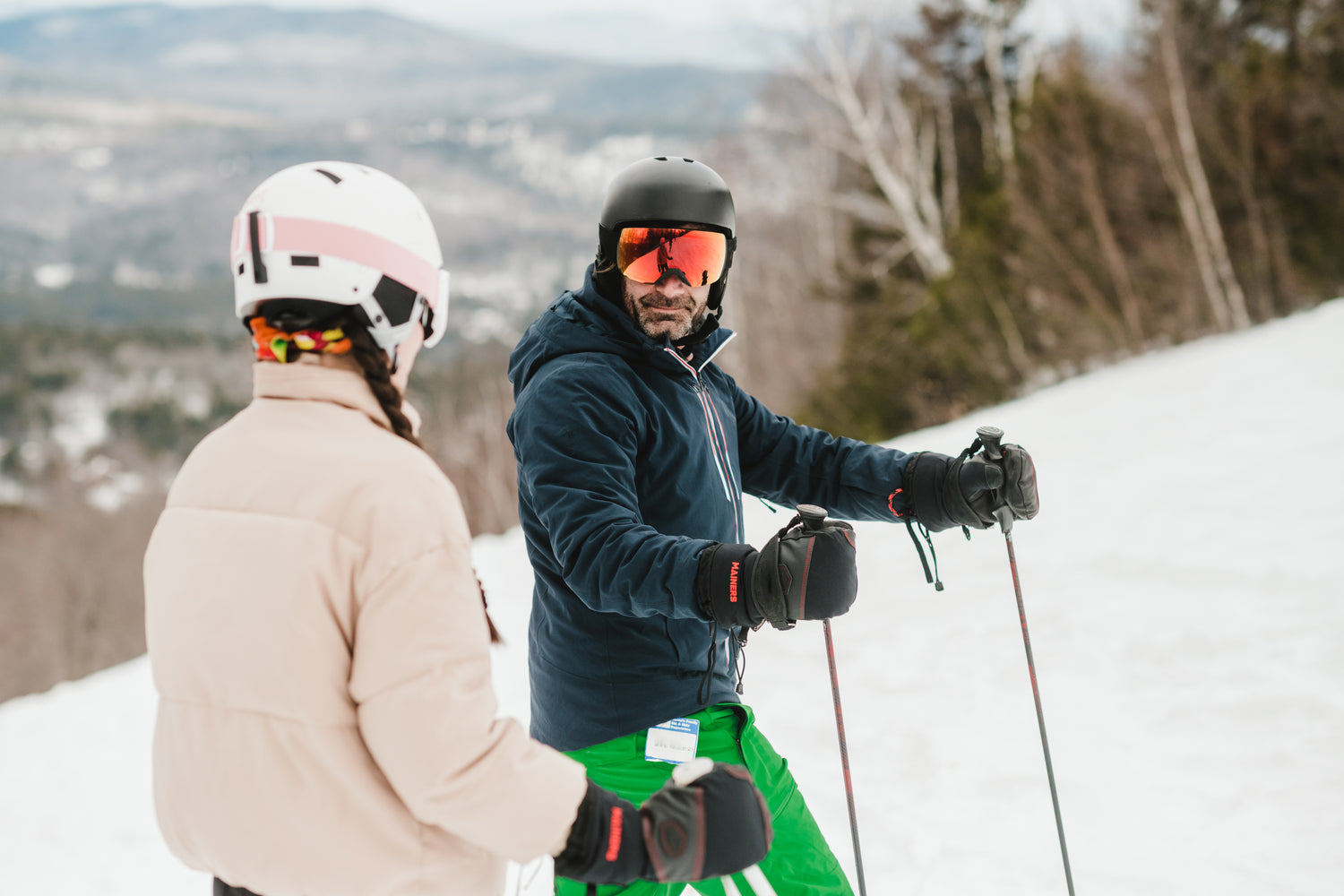 Durable and Tough
Lightweight and flexible yet built to take a beating, our waterproof mitts are made with the highest-quality materials to handle the harshest winters and wear.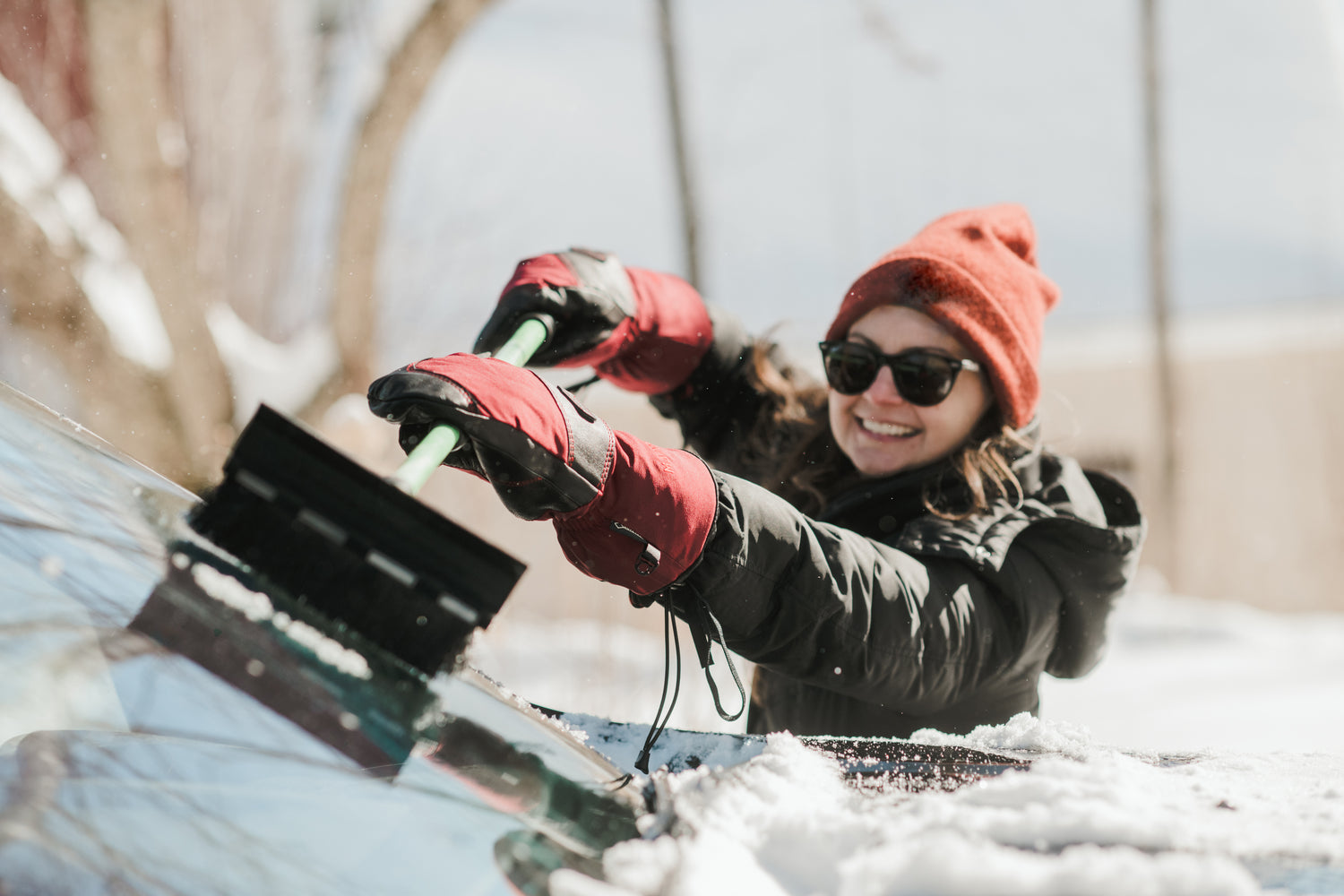 Double Waterproofing
Combining a durable water-repellent outer layer with a waterproof and breathable interior membrane ensures that the insulation inside works, no matter how wet your environment.
Dependable Materials
From the GORE-TEX® liner to the fleece and even the pulls, we source the very best materials to make Mainers. That's why we're pleased to share that every pair of Mainers comes complete with pulls from fellow Maine company Sterling Rope. Sterling is a legendary rope manufacturer whom tens of thousands of climbers, arborists, and rescue professionals around the world trust to keep them safe every day. We're proud to feature them in our products.
Warm and cozy in Iceland 🇮🇸
These are by far the best gloves we've ever had. Super warm and waterproof. My wife and I work as a glacier guides in Iceland during winter and having our hands n fingers toasty in the gloves definitely helps. We got them as a gifts and we're really grateful to have them. Will definitely get another pair in the future!!
Vermont-New Hampshire-Maine
Spent the past 3 weeks snowmobiling these three states on the Canadian boarder and I couldn't be more grateful for my Mainer mittens ! After a bad experience last year with hands I couldn't keep warm I sat at my home hesitant on purchasing a $200.00 pair of mittens I've never heard of before, finally I pressed the purchase button and I'm here to tell you that they have exceeded my expectations, thank you to Mainer's for producing a product that changed cold weather riding for me !
So many features!
I was given these mittens as a gift and they are great. Not only are they super warm, but they have a long cuff that easily fits over bulky parka cuffs, and features a small loop of cord to make them very easy to put on -- no cold leaks! The elastic wrist cord means I'll never lose them off the ski lift. And I love the blue color. I had to exchange for a smaller size, and customer service was excellent. Couldn't be happier!
First mittens I've ever owned that actually keep my hands warm when I'm snowbloing!
Wonderful mitts
I have pair that that are 25 years old and still love them. My wife lost hers and I just replaced with the extreme. She says they are much better than the old ones and I may have to retire mine. John